Rozwój korporacji transnarodowych na świecie: szanse i zagrożenia
Alexandra NICULA

Państwowa Wyższa Szkoła Zawodowa im. Stanisława Staszica w Pile

Amalia NICULA

"1 Decembrie 1918" University of Alba Iulia
Abstrakt
W warunkach globalizacji gospodarki światowej coraz większą rolę zaczynają odgrywać korporacje transnarodowe (KTN), jako przedsiębiorstwa działajace w wymiarze międzynarodowym i lokujące kapitał na rynkach zagranicznych. Poprzez fuzje i przejęcia tego typu jednostki rozwijają się niezmiernie szybko, osiągając czasami wyniki finansowe przekraczające wartości dochodu narodowego państw nisko lub średniorozwiniętych. Mówi się nawet, że wpływ na kształt stanowionej obecnie polityki w większym stopniu zależy od decyzji zarządzających korporacjami aniżeli decyzji rządów. Jednym z widocznych aspektów funkcjonowania KTN jest dynamiczny rozwój handlu i transfer inwestycji zagranicznych, który zmienia strukturę bilansu płatniczego krajów uprzemysłowionych i niskorozwiniętych, uzależniając te drugie od bogatych partnerów.
Celem artykułu jest określenie roli korporacji transnarodowych w gospodarce światowej, wskazanie korzyści i niekorzyści związanych z funcjonowaniem tego typu podmiotów, jak również próba oceny szans i zagrożeń dla rozwoju zglobalizowanego świata w warunkach prymatu wielkich przedsiebiorstw. Praktycznym wymiarem publikacji jest zaprezentowanie działalności wybranych KTN. Autorzy chcieli w ten sposób pokazać pozytywne i negatywne aspekty ich funkcjonowania i dać czytelnikowi możliwość wyrobienia własnych poglądów.
Bibliografia
ALTENBURG T., 2000. Linkages and Spill-overs between Transnational Corporations and Small and Medium-Sized Enterprises in Developing Countries – Opportunities and Policies, Reports and Working Papers, No. 5, Berlin.
ANANTHAKRISHNAN A., 2007. The allure of the Transnational: Notes on Some Aspects of the Political Economy of Water in India, Cultural Anthropology, No. 4, pp. 640–658.
BARTLETT Ch.A., Doz Y., HEDLUND G. (eds.), 2013. Managing the Global Firm (RLE International Business), Routledge, Abingdon-Oxon.
BORNSCHIER V., 2004. Transnational Corporations and Economic Development in Developing Countries, Assessing the Effect of Foreign Direct Investment on Economic Growth in Developing Countries with an Extended Solow Model, Soziologischen Institut der Universität Zürich Philosophische Fakultät, Zürich.
BOYD C., 2011. The Nestle´ Infant Formula Controversy and a Strange Web of Subsequent Business Scandals, Journal of Business Ethics, Vol. 105, No. 3, pp. 283-293.
CHRISTOPHER A. B., Doz Y., HEDLUND G., 2013, Managing the Global Firm (RLE International Business), Routledge, Oxon, https://books.google.pl/ [access date: 28.05.2015].
Donald J. L., 1983. Performance of Transnational Corporations in Less Developed Countries, Palgrave Macmillan Journals, Vol. 14, No. 1, pp.15-33.
European Commission, 2003. Transnational corporations and developing countries: big business, poor peoples, The Courier ACP-EU, No. 196, Brussels.
FAO, 2003. Trade reforms and food security, Conceptualizing the linkages, Commodity Policy and Projections Service, Commodities and Trade Division, Rome.
Greer J., Singh K., 2000. A Brief History of Transnational Corporations, Corpwatch, https://www.globalpolicy.org/empire/47068-a-brief-history-of-transnational-corporations.html [access date: 12.05.2015].
Herkenrath M., Volker Bornschier V., 2003. Transnational Corporations in World Development – Still the Same Harmful Effects in an Increasingly Globalized World Economy?, Journal of world-systems research, No. 9(1), pp. 105-139.
http://www.samsungcnt.com/EN/cnt/index.do
Jenkins R., 2013. Transnational Corporations and Uneven Development, the internationalization of capital and the third world, Routledge Publishing, Abingdon-Oxon.
Johnson G., Scholes K., Whittington R. (eds.), 2008. Exploring Corporate Strategy: Text and Cases, Pearson Education Limited, Harlow-Essex.
Kirkpatrick C., Nixson F., 1981. Transnational Corporations and Economic Development, The Journal of Modern African Studies, Vol. 19, No. 3, pp. 367-399.
Korten D., 2001. When Corporations Rule the World (second edition), Berrett-Koehler Publishers, Oakland.
Loukakou M. D., Membe N. B., 2012. Product standardization and adaptation in International Marketing. A case of McDonalds, University West, http://hv.diva-portal.org/smash/get/diva2:543563/FULLTEXT01.pdf [access date: 25.05.2015].
Saltman K. J., 2004 Coca-Cola's Global Lessons: From Education for Corporate Globalization to Education for Global Justice, Teacher Education Quarterly, Vol. 31, pp. 155-172.
Stichele M.V. (1998), Towards a World Transnationals' Organisation?, WTO Booklet Series 3, 30 April.
Weissbrodt D, Kruger M., 2003. Norms on the Responsibilities of Transnational Corporations and Other Business Enterprises with Regard to Human Rights, American Society of International Law, Vol. 97, No. 4, pp. 901-922.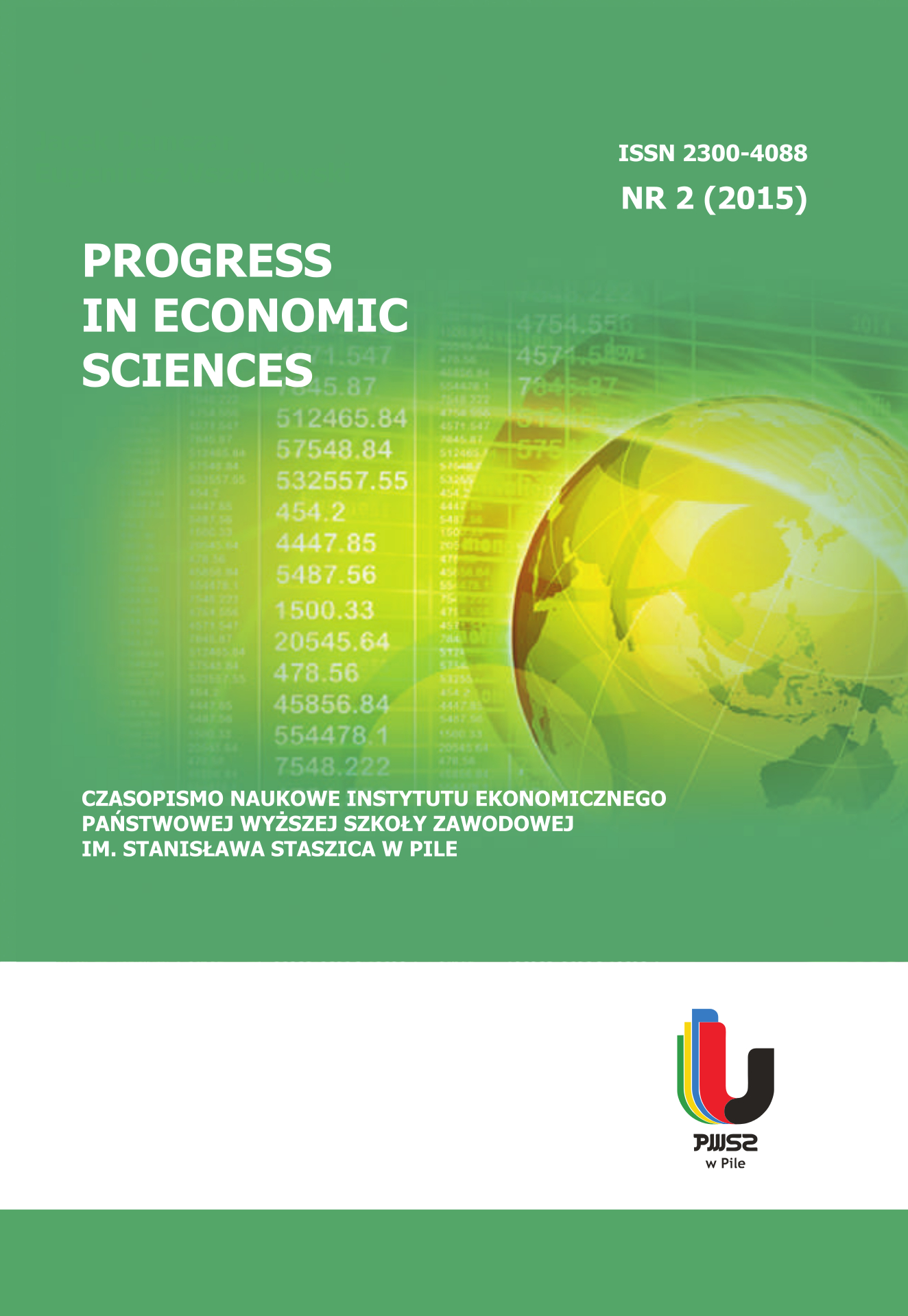 Artykuły w Progress in Economic Sciences w wersji drukowanej i internetowej publikowane są w oparciu o zasady Open Access na licencji CC - Creative Commons Uznanie autorstwa, autorzy mogą dowolnie dysponować tekstami w wersji opublikowanej w czasopiśmie.